July 19, 2019 by Stacey Clarke LE, CLT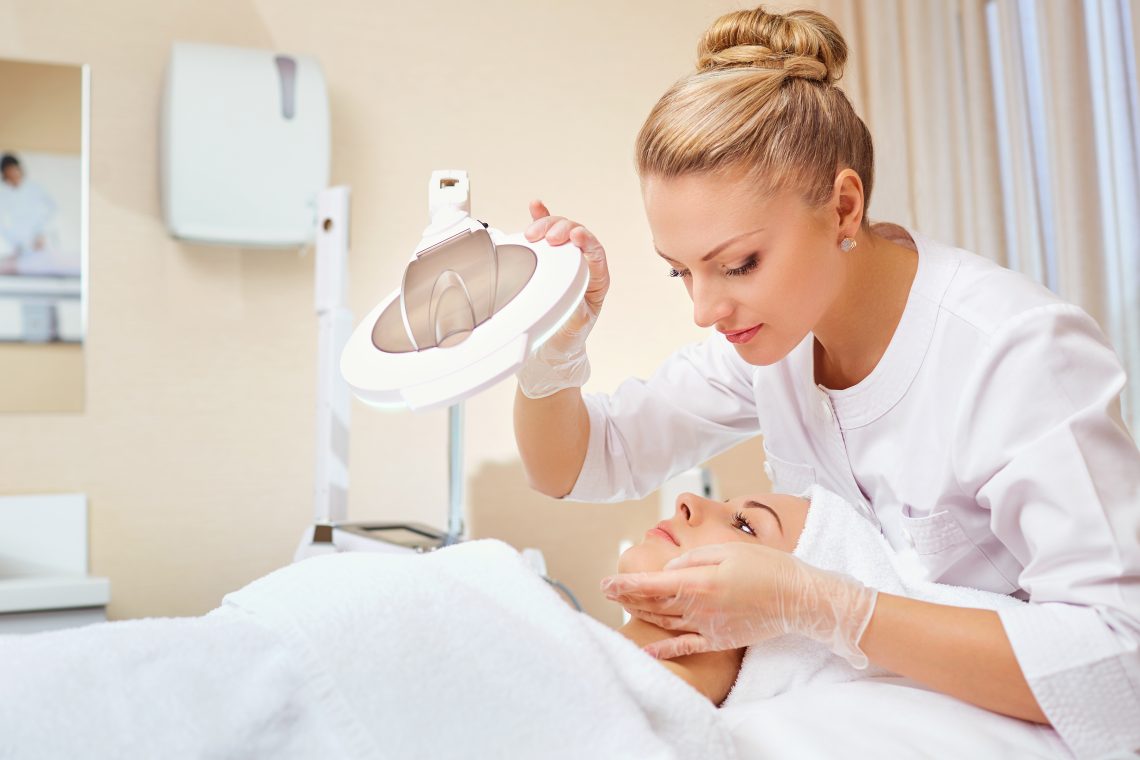 If you have never been to a medical aesthetician or skin care clinic? it can be intimidating, to say the least. Contingent on where you live, there could be more than several options to choose from; each boasting effective skin treatments for every skin type and condition. So how are you to choose and guarantee that you are working with the best, highly trained skin therapist available to you? Thankfully, there are a few easy tips you can employ to find the best skin care clinic in Calgary, Alberta (rather than just searching for a random "facial near me" and crossing your fingers.)
Do your homework…
It is important to choose the right skin clinic for you and your skins' specific needs, but it's more important for you to feel relaxed with your aesthetician (be it medical or otherwise). While she/he may have more understanding than you with skin care, you know your skin and you should be able to confide in them about your challenges and ultimately, your skin goals. These challenges and goals are what give your skin specialist objectives for which they will base your treatment plan. To help you find the ideal skin therapist, you will have to do some research, but some of these tips can help along the way.
Referrals. Often the best endorsements are those from friends and family. Ask the people close to you who they see, especially if they have great skin that you admire. They may not have an answer for you but if they do you can bet it will be a remarkable resource for you. Plus, if you are a referred to a clinic, some may provide you or your referrer with a small discount on the skin services or product you select.
 Reviews Of course, the reading reviews is also a brilliant way to differentiate a reputable clinic from one that may leave something to be desired. When a review names a specific aesthetician or skin therapist, you may even choose to ask the clinic about that clinician specifically whether that be to be attended by them or avoided, respectively. It's important to take those reviews that are overly negative with a healthy sense of skepticism, particularly if nearly all other reviews are positive. However, if an establishment has nearly all bad reviews it is probably best to look elsewhere.
Facebook & Instagram Exploring clinic's and skin therapists on Facebook  or Instagram can be a great help! Many businesses, have profiles and link them to their other social channels & websites. If you see one, try clicking through it and note the types of posts. Are there post before and after pictures? Do they provide helpful and useful information to their audience? Are there any promotions available? Seeing some of the resources they freely put forth can say a lot about the way they conduct business and how they educate their clients. You should also explore the hashtags and photos if the clinic is tagged in to see posts from real clients. It will help you get a better feel for the type of experience and service the clinic is able to provide.
 Photos Similarly, and especially if Facebook or Instagram is unavailable, look for a photo gallery posted online from the clinic and their clients. Before and after photos are useful to see the results of any services that you are interested in. But photos of the clinic itself can be telling. If at all possible, you should choose a clinic that puts you at ease, clean, and well lit. If it appears otherwise, you may be better suited elsewhere.
Call Ahead Once you are confident you have found the place for you, give them a call, text or DM and ask a few questions about any products or skin treatments you are interested in. A reputable skin clinic will happily answer any inquiries you have and may even offer (as we do) a free 30-minute skin analysis and consultation. They have nothing to hide and love to ensure that their clients are educated when making decisions about investing in their skin. A clinic that is guarded or tries to conceal information, likely is not the best option to entrust your skin health.
If your skin concerns or skin conditions are more severe and demand the attention of a medical aesthetician, many of the same principles will apply to your research. Regardless of whether you seek out a medical aesthetician or esthetician, you should make sure they have the appropriate business license and certifications to practice their skill. They should have their business license and training certificates prominently displayed in their place of business. If they don't, ask to see it. And once more, you will want to safeguard that the clinic or office is clean and tidy, not just in photos but also when you visit. If it's not, I suggest you take your business elsewhere as it could be an indicator that they are not abiding by Alberta Health & Safety Standards.